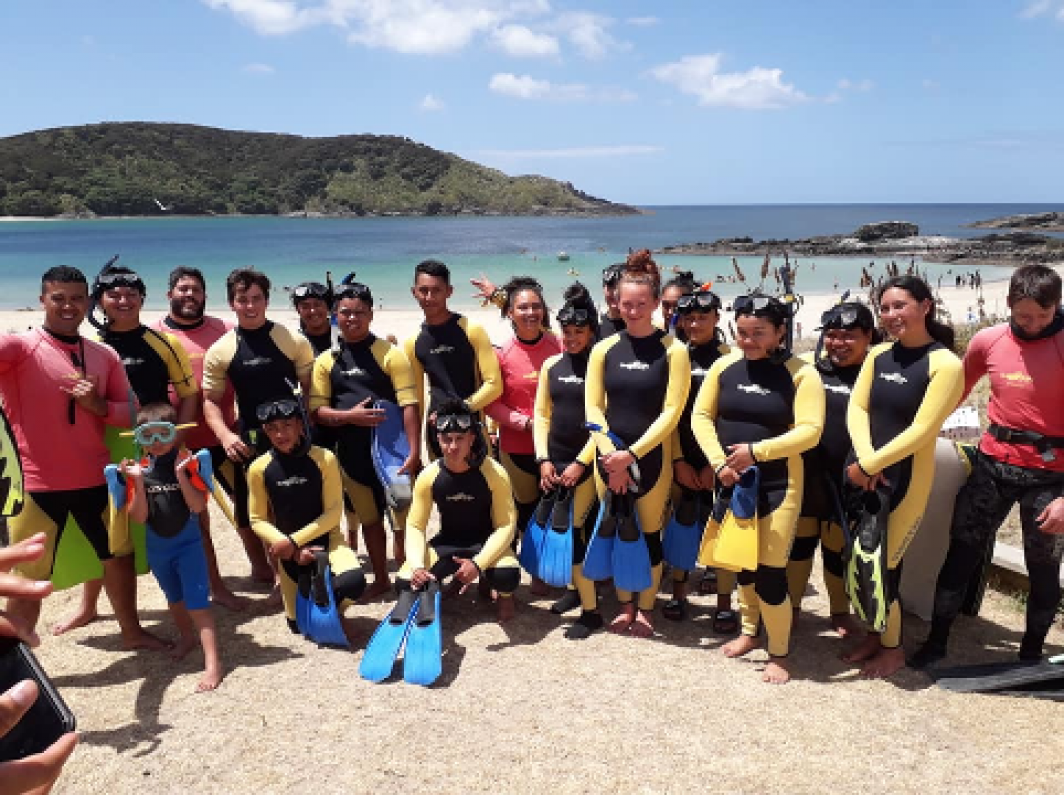 Noho Taiao are experiential 3-day hui where rangatahi Māori who share a whakapapa connection get to stay together, explore their local environment, engage in experiential science activities and be immersed in the kōrero and mātauranga handed down from their tūpuna.
This year's Noho Taiao o Te Rarawa, held at Koroukore Marae in Ahipara (7-10 January) was attended by students from 31 different schools. The event was co-led by our Kaiwhakapūmau and supported by a committed and enthusiastic team of tuākana backed by the Poutuākana of Te Aho Tū Roa.
Activities at this Noho Taiao event engaged rangatahi with both waitai and waimāori (salt and freshwater) environments. The event was organised to coincide with a Freshwater Improvement Fund Dune Lake Project education day, where rangatahi learned about tuna and other freshwater life, and the significance of dune lake ecology.
Noho Taiao are organised through a net of mutually supportive collaborators, all contributing from their unique strengths.
The result is a deeply impactful experiential learning kaupapa that weaves together a range of scientific disciplines (ecology, biology, physics and technology) with traditional and contemporary mātauranga taiao. Rangatahi come away feeling connected and inspired to pursue the knowledge of their tūpuna and to further their learning through science. (See Strategic Priority 6 for more about evaluating the learning outcomes from Noho Taiao).