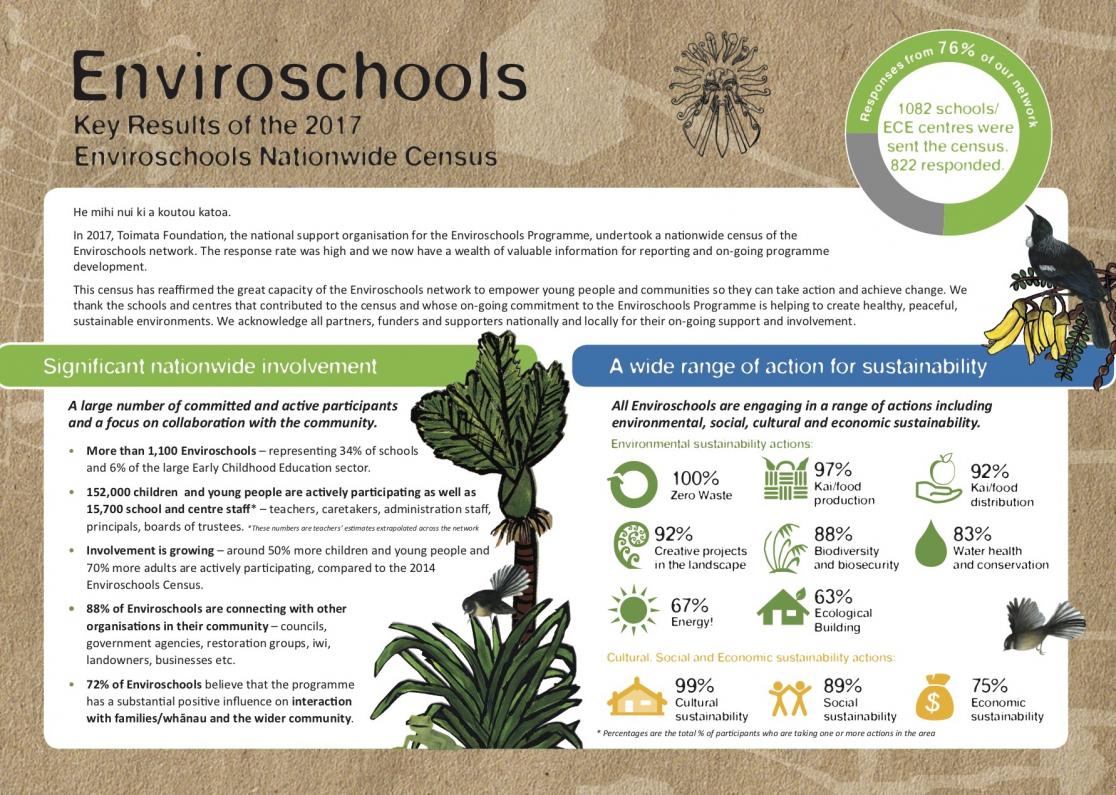 As part of our on-going development of Enviroschools, Toimata Foundation has undertaken a significant 5-year research and evaluation programme. This culminated in our 2017 Census that reinforced the wide range of outcomes flowing from the Enviroschools network.
Enviroschools is a nationwide programme supported by 90+ regional partners. It is an engaging learning model that empowers students to be agents of change, using a facilitated long-term approach.
From 2012-2017, Toimata worked with external evaluators Kinnect Group. The 2017 Enviroschools Nationwide Census had a 76% response rate showing the significant level of engagement that schools and centres have with the Enviroschools Programme.
The Census results show that over 152,000 children and young people are actively participating in Enviroschools, as well as 15,700 school and centre staff (teachers, caretakers, principals, administration staff, and boards of trustees).
Involvement in Enviroschools has increased at an exponential rate since the 2014 Census. Around 50% more children and young people and 70% more adults are actively participating – our reach is growing. In addition, 72% of Enviroschools say that the Programme is having a substantial positive influence on interaction with whānau/families and the wider community.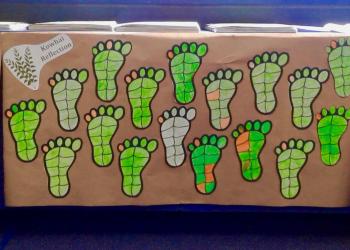 "Students are taking ownership and action in their school environment. They become more aware of sustainable practices, learn to think critically and can then transfer these skills into other areas of their life".
— Teacher at an Enviroschool.
Creating sustainable, resilient communities involves bringing together many different skills, perspectives and resources. The complex environmental, social, cultural and economic challenges facing us today call for a holistic response from a range of different people and organisations working together.
Enviroschools is specifically designed designed as a programme that empowers children, young people and their communities to take action that addresses a broad range of outcomes covering environmental, social, cultural, education and economic aspects. These actions are performed locally, but contribute to sustainability efforts happening at a global scale.
The Census shows that 100% of schools are engaged in Zero Waste practices and 97% are taking action to grow their own kai, while 88% of schools are involved in biodiversity or biosecurity projects, and 83% are engaged in water conservation or water health projects.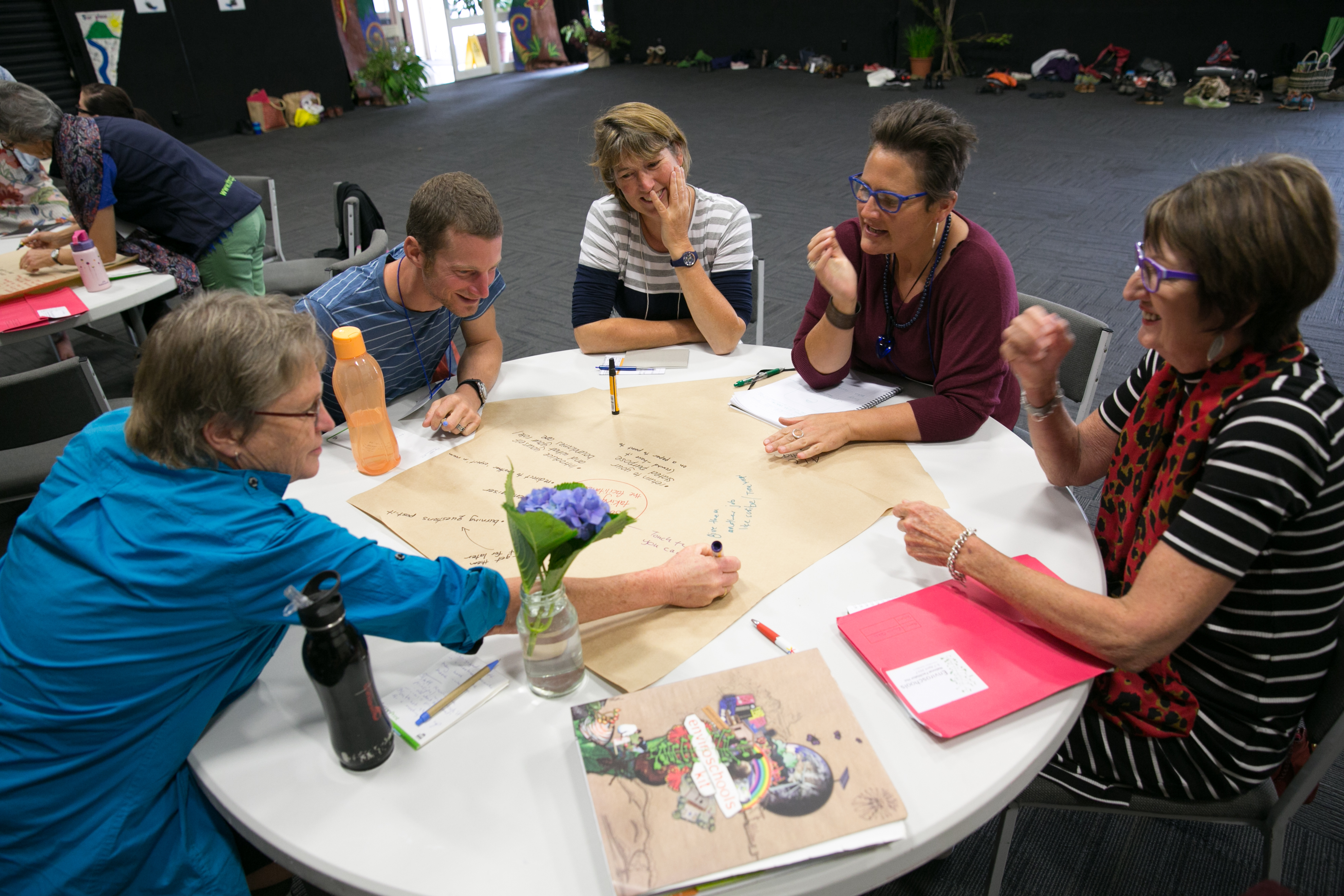 "The Enviroschools Programme is a worthwhile investment, positively impacting students and schools, and providing value at a societal level. The programme is creating an effective intergenerational legacy, empowering young New Zealanders and their communities to create and realise the aspirational vision of a more sustainable world." – Kinnect Group.
The Enviroschools Nationwide Census is a powerful evaluation tool that helps us to inform the next steps in programme development, to improve and enhance the support and resources supplied to regions by Toimata, to further the understanding and integration of Māori perspectives, and to continue to advance our vision of creative and enduring sustainability.
We celebrate the results of the Enviroschools Census, and mihi to the significant time and energy contributed by a wide range of people across the entire network, including teachers and students, Enviroschools Facilitators and Regional Coordinators, and the members of the Toimata national team.