Te Aho Tū Roa Poutautoko Rawinia Kingi shares some of the mahi happening in Tairawhiti.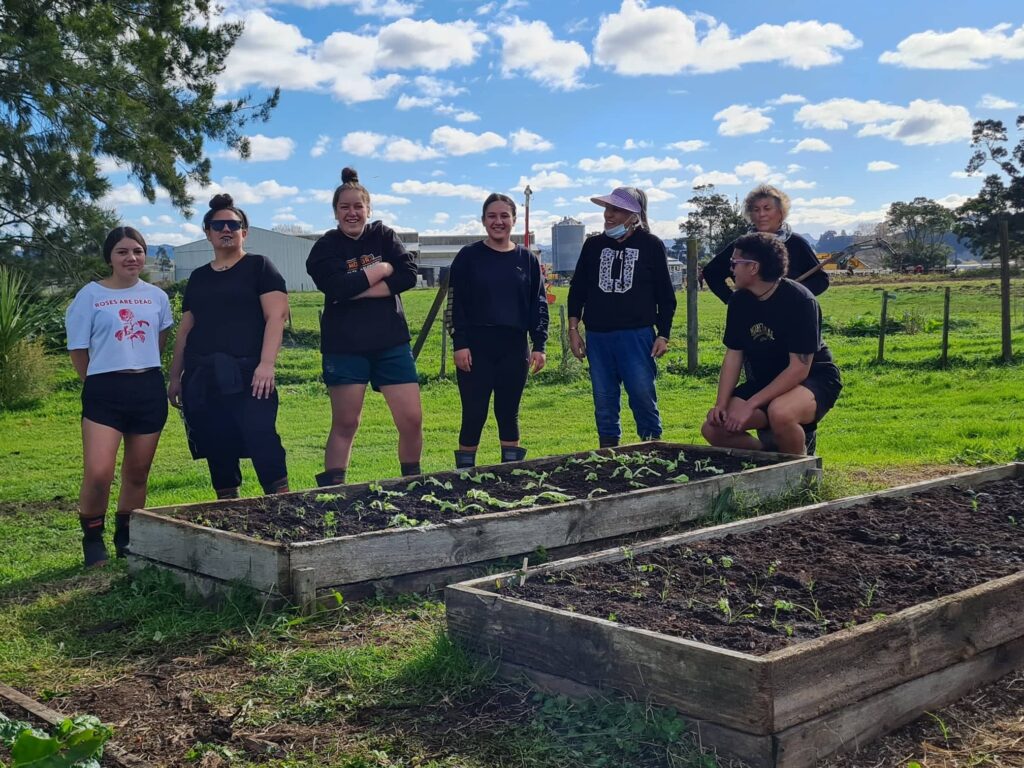 Since May a collective of us, led by Te Aho Tū Roa along with Te Whare Hauora o Te Aitanga ā Hauiti, Huiterangiora and Taniwha Connections have been leading small weekly workshops, guided by Maramataka Māori.
Each of the sessions below were attended mainly by māmā – young and old, kuia with a sprinkling of rangatahi tama and hine.
It began on Rākaunui o Mei with whakawhanaunga, introduction to Maramataka and dreaming about the kaupapa we would like to explore.
Tangaroa ā mua o Mei was a focus on kai and mahi in the nursery. We pricked out veges, sending them home with participants, with a boxful of vegetables sent to Ruatōrea. We also planted up raised beds that we had fed with compost and seaweed earlier in the month, this has become our collective maara that whānau have access to.
Whiro o Mei was an opportunity to slow down and to wananga over kawakawa, apple cider, remana and miere tea. We spoke about New Moon and set goals for the month. Two taiohi tama sat in on the session, set goals and shared them with our rōpū.
Ōturu o Hune, we discussed and distributed maramataka, we discussed our tohu taiao observations and checked in about our overall wellbeing in relation to Rakaunui. The following day we headed to Anaura Bay ngahere to do some-Native Tree ID and its uses followed by a water monitoring of the Waipare. Following this hikoi we headed back to Uawa Factory Road Native Tree Nursery to learn the art of native tree seed processing and sowing.
This was held online due to the wave of flu and covid that once again swept through Uawa. We played Kahoot (ngā mata o te marama), checked in ā-tinana, ā-ngākau and spoke about Matariki and how to whāngai i te hautapu which was to fall on the following week. We wrapped up this session with a kōrero about mahere whenua planning with an emphasis on observing the different Atua in play on each of our whenua – Tamanuiterā, Tawhirimātea, Parawhenuamea, and others. The intention here is to eventually align our weekly sessions with the desires that whānau highlight on their mahere whenua.
Our last session of this haurua tau, was a reflection on the Umu kohukohu that a small group of us led at our local beach, we had a hīkoi around the whenua to see Atua in motion and discussed our mahere toimata. We then concluded this session by making kūmara rewena bugs. Kūmara harvested from our maara – ōwaireka and toka gold.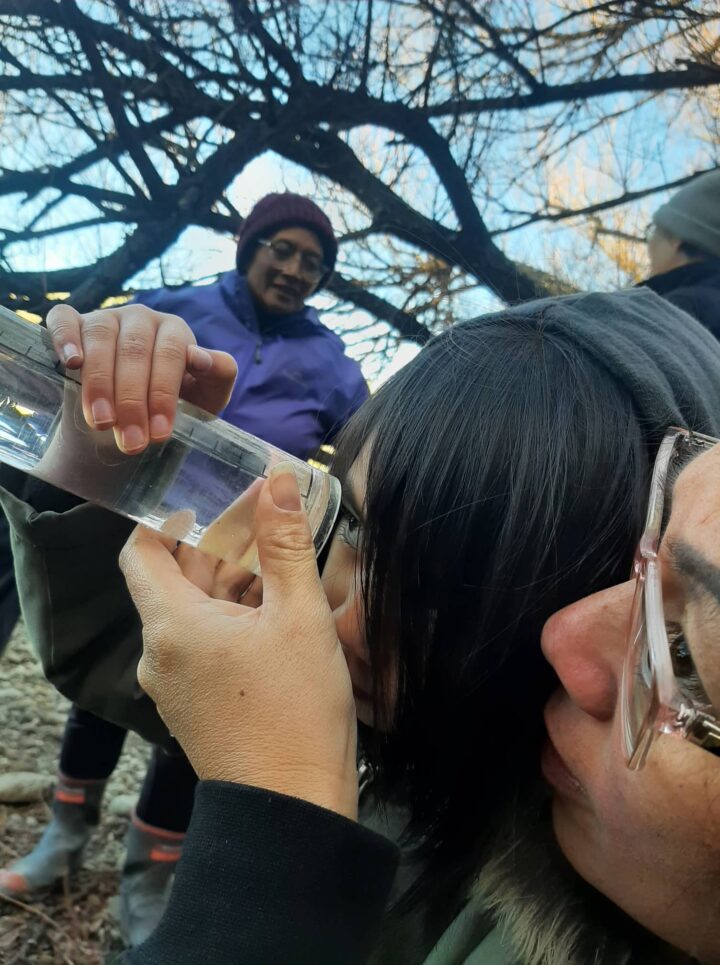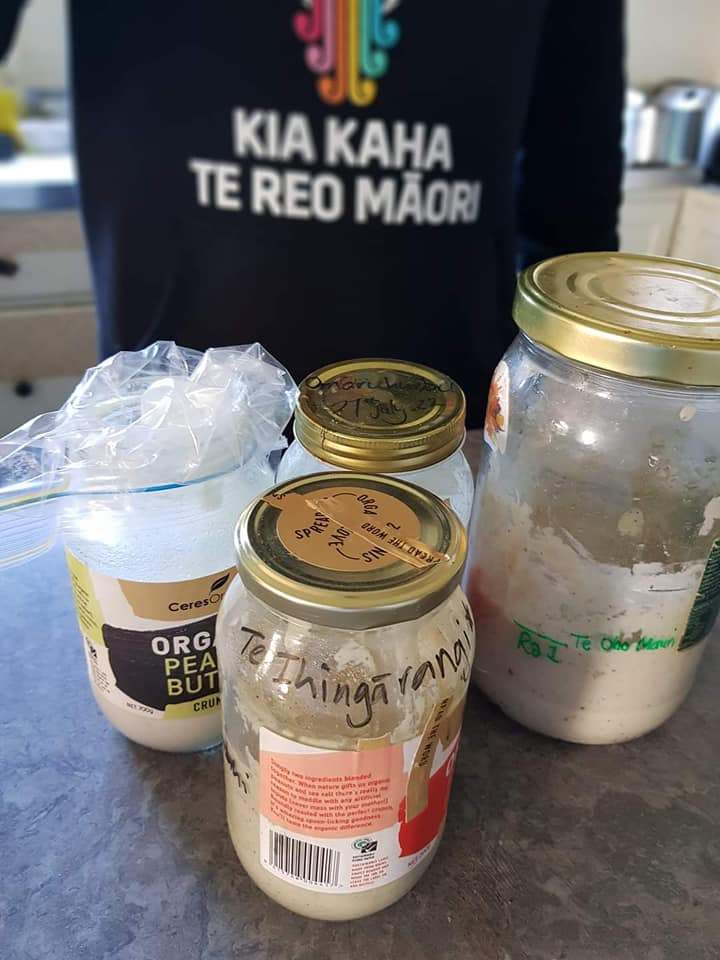 'What an awesome session today came away feeling most uplifted and refocused….. That's what I'm talking about. Thank you so much for sharing your experiences and knowledge.'
One of the many tikanga that we are practicing and reinforcing is tākoha- reciprocity and exchange. Whānau are bringing kai to share, are happy to share knowledge and skills.
This truly feels like we are building our community – one wahine and whānau at a time.
Banner image: Intergenerational kai plant out.