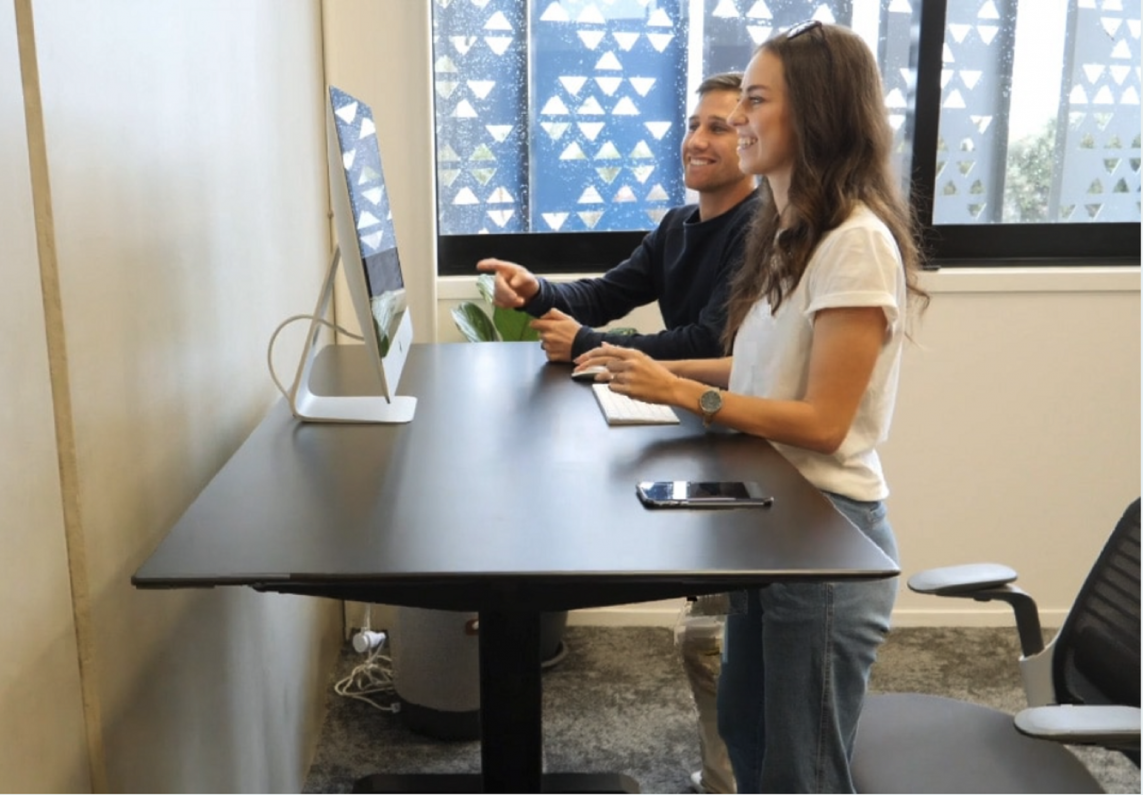 Back in 2020, a personal purchase by one of the Toimata team led to being approached by Stand Desk, a designer and importer of feature-packed and environmentally friendly standing desks. They are members of 1% For the Planet and wanted to set-up a regular donation to support the mahi of Toimata Foundation.
Stand Desk owners Conrad and Mia are committed to playing their part in contributing to positive environmental change and advocacy. For them, this includes membership of a global organisation started by Yvon Chouinard of Patagonia called 1% for the Planet.
"The intent of 1% for the Planet is to help fund these diverse environmental organizations so that collectively they can be a more powerful source in solving the world's problems." — YVON CHOUINARD IN HIS BOOK "LET MY PEOPLE GO SURFING"
Members of 1% for the Planet commit to making charitable donations to environmental charities that total 1% of the business's revenue annually. This is all reported on and audited.
"At Stand Desk we felt this was an excellent way to support the experts in various environmental fields and to feel like we are doing our part. We are very pleased and proud to support the fantastic work undertaken by Toimata Foundation." – Conrad Cranfield, Managing Director, Stand Desk.
Conrad and Mia are keen to promote this form of philanthropy to other businesses.
"As an ecommerce business there are some really strong commercial upsides that we believe make it a sound investment in many ways. By making donations that are meaningful enough in size, we are lucky enough to have the charities that we support list us on their website supporters pages. This helps our rankings on Google – and strong rankings in our field equate to a large jump in sales. So, the bottom line is our charitable donations are commercially, money very well spent. We would encourage other businesses into the fold of 1% For the Planet or similar." – Conrad Cranfield, Managing Director, Stand Desk
Toimata is very appreciative of the support from Stand Desk. The initial connection came through one of our team purchasing a product from Stand Desk for use at home, so we knew from personal experience they are a great business with a quality product. The donations from Stand Desk support Toimata centrally, so both Enviroschools and Te Aho Tū Roa benefit from the partnership.