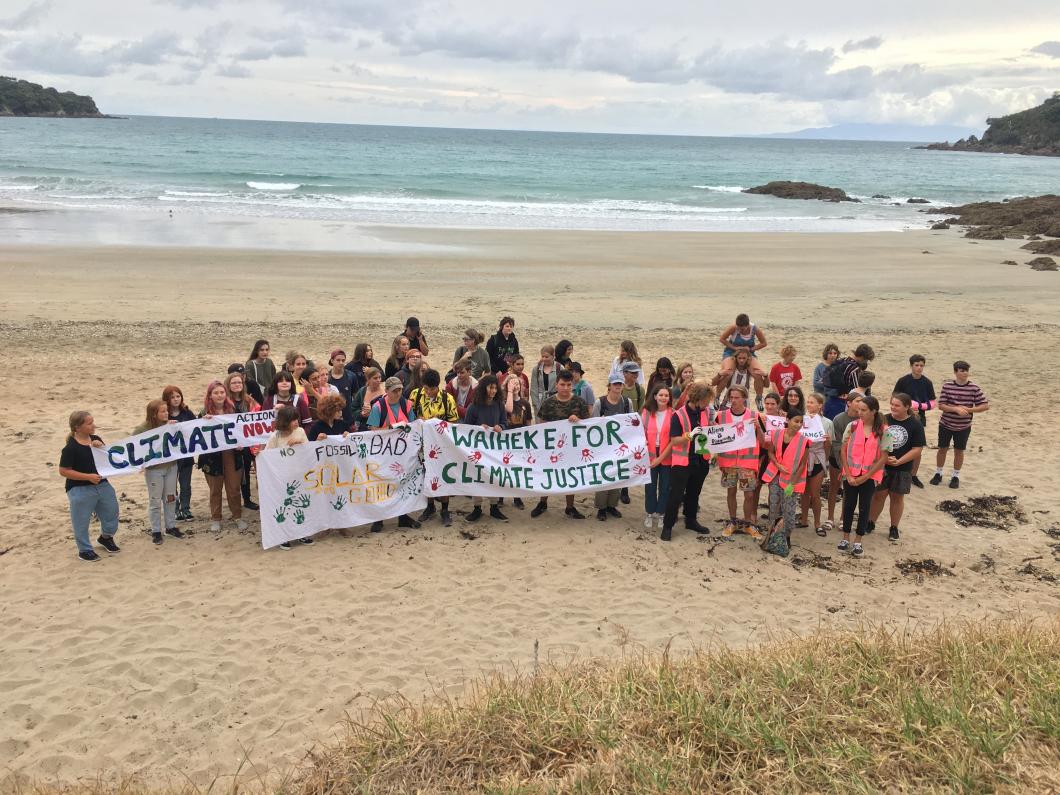 Waiheke High School students, staff and community can now confidently say that they are a Bronze Enviroschool. Their enthusiasm to continue the holistic reflection process was not dampened by the COVID lockdown and led to an innovative online sharing and decision-making process.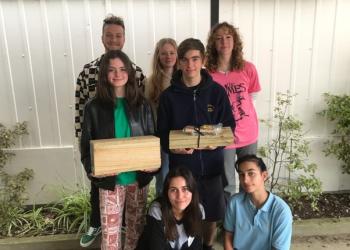 We completed our school reflection online with some members of Enviroschools and are excited that Waiheke High School is officially a bronze Enviroschool! This means that we are a part of a larger network who value sustainability.
— Waiheke High School student comment
Read more here!
Banner image: Waiheke students march for Climate Action.