In 2021 Toimata established a relationship with Te Uru Rākau New Zealand Forest Service – part of the Ministry for Primary Industries.   The shared aim of Toimata  and Te Uru Rākau is to amplify biodiversity mahi with support of funding through One Billion Trees.

The main focus of the partnership  is growing and extending action on the ground through holistic, ecosystem approaches in the nationwide Enviroschools and Te Aho Tū Roa networks. The mahi also includes supporting innovation, science and technology development in ways that embrace ecological principles and Māori knowledge and understandings of the taiao.  2022 was the first full year of the partnership funding and huge amount was achieved.
The highlights were:
41 projects in 10 regions,
20,000 + trees and shrubs grown/planted,
4,200 + people of all ages actively involved,
98 schools, kura and early childhood centres involved,
2275 meters of riparian planting,
10 nurseries/shade-houses built or upgraded,
70 + collaborating organisations,
A wide range of learning outcomes!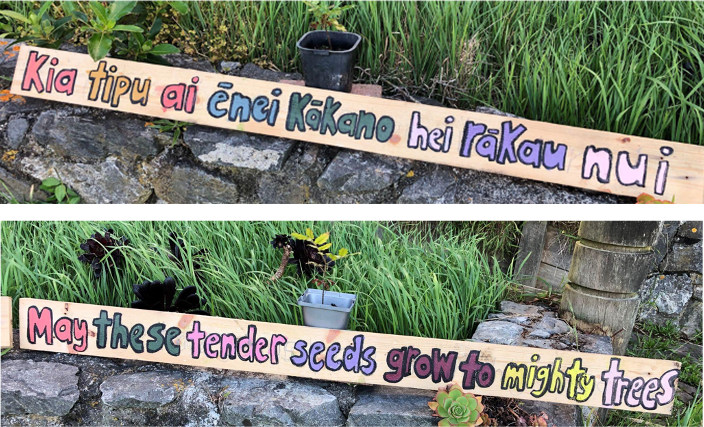 "I feel proud of the mahi we did knowing that this project has made a difference in such a short amount of time already"- Participant, Ihumāto
The One Billion Trees Partnership Funding has found fertile ground in the large Toimata network.    Participants across Te Aho Tū Roa and Enviroschools are highly engaged and are already working collaboratively on biodiversity initiatives with other organisations such as councils, iwi, DOC, and community groups.  This means that while the amounts distributed to individual projects are quite small,  the money goes a long way and the outcomes are inspiring.
Banner image: Whakarauora Ngā Puna – Riparian Planting at Ihumāto, Tamaki Makaurau